The City of Yarrow Point, WA
Yarrow Point in Washington is a storied neighborhood that brilliantly merges historical richness, natural beauty, and a thriving real estate market. Situated on a peninsula jutting into Lake Washington, this community is one of the most coveted residential areas in the state.
The history of Yarrow Point dates back to the late 19th century, when it was mainly used for farming and fishing. Over time, it transformed into a highly sought-after residential neighborhood while retaining its natural charm and tranquility. Its rich history adds a unique depth to the community, enhancing its appeal to residents and visitors alike.
Real estate in Yarrow Point is a mix of luxurious waterfront estates, contemporary homes, and classic residences that reflect the area's historical roots. The properties offer unparalleled views of the lake and the Seattle skyline, with each home exuding a blend of sophistication and comfort.
Living in Yarrow Point means enjoying the serenity of a lakeside community while being just a short drive from the vibrant city of Bellevue and downtown Seattle. The neighborhood prides itself on its strong community spirit, excellent schools, and plentiful recreational activities, making it an ideal choice for families.
Real estate investment in Yarrow Point is highly desirable due to its prime location, historical charm, and steady property value appreciation. Whether you're a home buyer seeking a peaceful retreat with city proximity, or an investor looking for a high-value property with historical significance, Yarrow Point promises a wealth of opportunities. Embark on your Yarrow Point journey today.
Search Homes For Sale in Yarrow Point
Let's Connect On The Compass App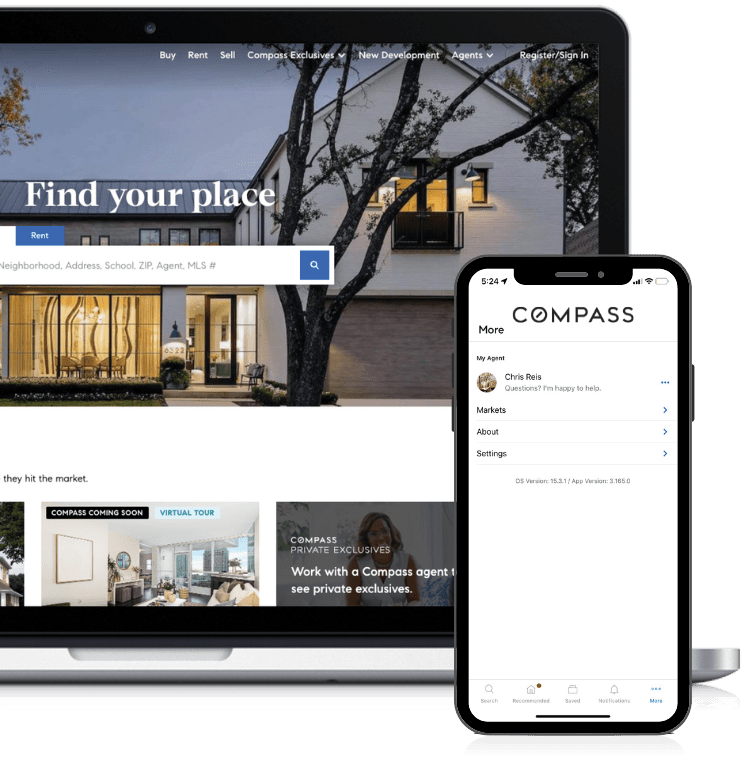 The Compass real estate app offers numerous benefits to its users, especially when paired with a professional agent. With its advanced technology, the app provides comprehensive and up-to-date information on properties, neighborhoods, and market trends, making it easier for home buyers and sellers to make informed decisions. Scanning the link will pair you with Reis Residential, further streamlining the process by offering personalized guidance and support, saving you time and effort. By using the Compass app with us, you can have a seamless, stress-free experience in buying or selling your home.
Average Home Prices in Yarrow Point
Want Monthly Home Value Insights?
I highly recommend using the Homebot app for all your home-related financial needs. With Homebot, you can monitor your property values and equity in real-time, get personalized financial insights and suggestions, and manage your monthly mortgage payments with ease. This app is a valuable tool that can help you make informed decisions about refinancing or selling your property, identifying opportunities for cost-saving, and exploring potential property investments.
Get Your Complimentary Report:
Looking For A Real Estate Agent in Yarrow Point?
Navigating the dynamic real estate market of Yarrow Point, WA, is a breeze when you partner with me, your dedicated local realtor. With a comprehensive understanding of Yarrow Point's distinctive housing trends and an in-depth knowledge of the community, I am ideally positioned to assist you in finding your dream home or selling your property at the best possible price. I offer a mix of expertise, professionalism, and commitment that distinguishes me in the local real estate sector. Choosing me as your Yarrow Point realtor equates to reliable advice, personalized strategies, and a smooth transaction process, enhancing your chances of success in Yarrow Point's competitive property scene. Rely on my capabilities to transform your real estate aspirations into reality in the picturesque locale of Yarrow Point.
Find Your Place No Matter Where You Go
Compass is a coast-to-coast referral network that now covers 45% of the country's population. Anywhere you want to go – I can connect you to one of the 22,000+ talented and hardworking Compass real estate professionals to find your dream home. 
Homes For Sale near Yarrow Point