Why Should You Consider A Pre-Inspection
In the competitive Seattle real estate market, selling a home isn't as simple as sticking a 'For Sale' sign in your front yard. Successful sellers understand the importance of thorough preparation, and one crucial step is conducting a pre-inspection before listing the property. But why is a pre-inspection so critical in the home-selling process? Let's delve into the key reasons.
Highlight Potential Problems
The first and most apparent advantage of a pre-inspection is that it uncovers any potential issues that might be lurking in your home. Common issues range from structural damages, electrical issues, or even pest problems. With Seattle's humid climate, there might be hidden mold or water damage that you might not be aware of. These issues can significantly impact the value of your home and could be a deal-breaker for potential buyers. By identifying these issues early, you can address them proactively rather than reactively.
Increase Your Home's Market Value
Fixing any problems identified during the pre-inspection can increase your home's market value. A well-maintained home with recent repairs or upgrades can attract higher offers from potential buyers. In the bustling Seattle real estate market, this could make all the difference between a mediocre offer and a fantastic one.
Boost Buyer Confidence
A pre-inspection report provides potential buyers with a sense of security. It shows that you are transparent and honest as a seller, which can significantly boost buyer confidence. In a city like Seattle, where housing inventory is often tight, this transparency can make your property stand out from the competition.
Smooth Negotiation Process
When potential issues are discovered during a buyer's inspection, it often leads to lengthy negotiations or even the cancellation of a deal. However, with a pre-inspection, you'll already be aware of any problems, allowing you to make necessary repairs, set a realistic price, and prepare for any possible negotiations. This can make the entire selling process in Seattle smoother and less stressful.
Conclusion
In Seattle's thriving real estate market, conducting a pre-inspection before listing your home for sale is a beneficial move. It not only helps you understand your home's condition but also enhances the appeal to potential buyers, adds to your home's market value, and leads to a smoother selling process. If you're planning to sell your home in Seattle, consider scheduling a pre-inspection – it might be the key to securing a profitable sale.
Let's Connect On The Compass App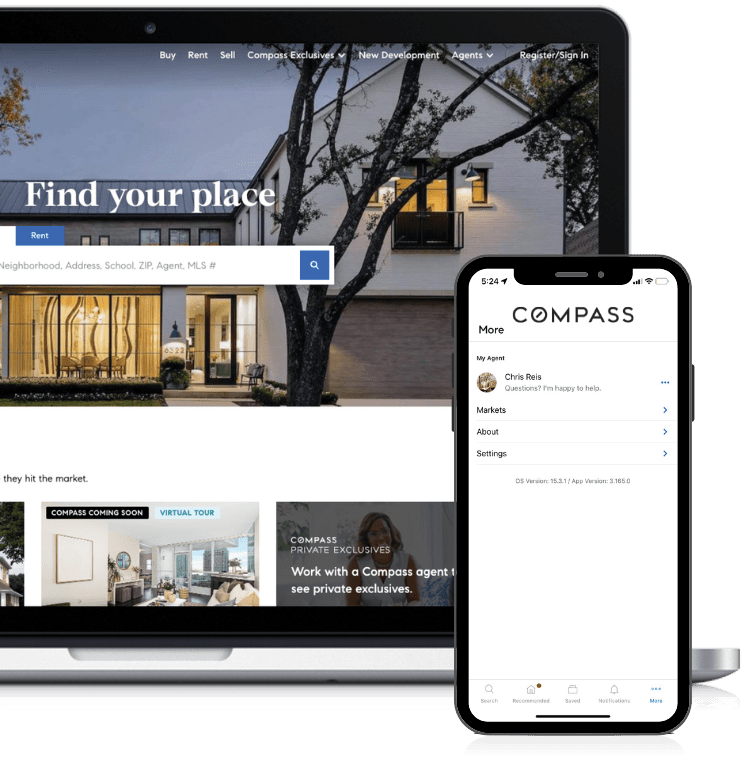 The Compass real estate app offers numerous benefits to its users, especially when paired with a professional agent. With its advanced technology, the app provides comprehensive and up-to-date information on properties, neighborhoods, and market trends, making it easier for home buyers and sellers to make informed decisions. Scanning the link will pair you with Reis Residential, further streamlining the process by offering personalized guidance and support, saving you time and effort. By using the Compass app with us, you can have a seamless, stress-free experience in buying or selling your home.
Want Monthly Home Value Insights?
I highly recommend using the Homebot app for all your home-related financial needs. With Homebot, you can monitor your property values and equity in real-time, get personalized financial insights and suggestions, and manage your monthly mortgage payments with ease. This app is a valuable tool that can help you make informed decisions about refinancing or selling your property, identifying opportunities for cost-saving, and exploring potential property investments.
Get Your Complimentary Report:
Find Your Place No Matter Where You Go
Compass is a coast-to-coast referral network that now covers 45% of the country's population. Anywhere you want to go – I can connect you to one of the 22,000+ talented and hardworking Compass real estate professionals to find your dream home.