Prospector's Reach Neighborhood in Suncadia
Prospector's Reach in Suncadia is a vibrant community that perfectly fuses modern luxury, nature's tranquility, and outdoor adventure. Located in the heart of Washington's stunning landscapes, this neighborhood offers residents an unmatched living experience.
Prospector's Reach homes showcase unique architectural designs, high-quality finishes, and modern amenities that harmoniously blend with the natural surroundings. Whether it's a sprawling family home or a cozy retreat, each property in this neighborhood promises an exquisite balance of comfort and rustic charm.
Living in Prospector's Reach means more than just enjoying a beautiful home; it's about immersing in a lifestyle that celebrates outdoor recreation. Residents have access to a plethora of activities, from golfing to hiking, as well as the wider amenities of Suncadia, including fitness centers and gourmet dining options.
Choosing Prospector's Reach, Suncadia, is choosing a community that offers a serene environment, a sense of adventure, and the luxury of modern living. Whether you're a home buyer seeking a peaceful retreat or an investor looking for high-value properties, Prospector's Reach is a destination that holds a wealth of opportunities. Embark on your journey in this extraordinary neighborhood today.
Prospector's Reach Homes For Sale
Let's Connect On The Compass App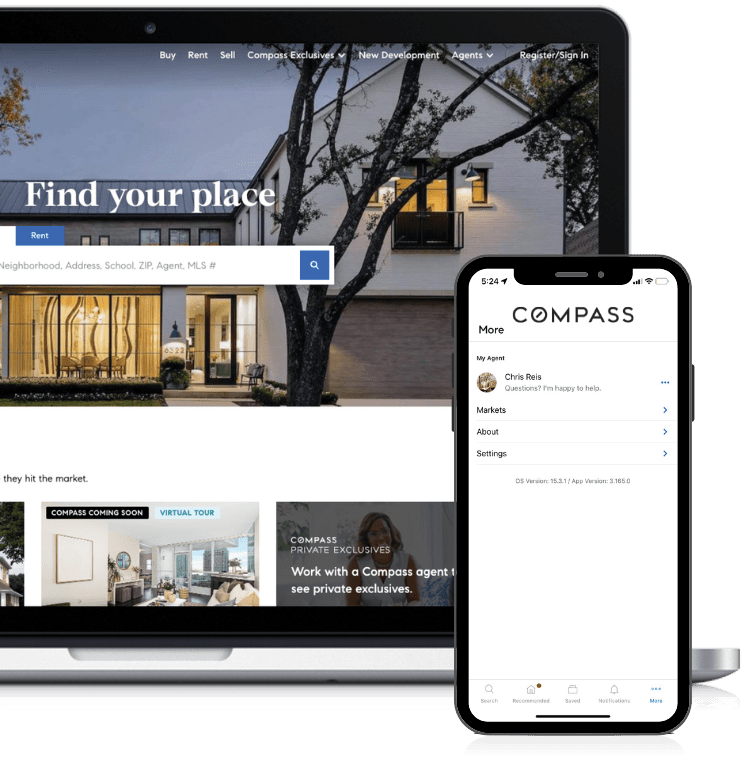 The Compass real estate app offers numerous benefits to its users, especially when paired with a professional agent. With its advanced technology, the app provides comprehensive and up-to-date information on properties, neighborhoods, and market trends, making it easier for home buyers and sellers to make informed decisions. Scanning the link will pair you with Reis Residential, further streamlining the process by offering personalized guidance and support, saving you time and effort. By using the Compass app with us, you can have a seamless, stress-free experience in buying or selling your home.
Average Home Prices In Prospector's Reach
Want Monthly Home Value Insights?
I highly recommend using the Homebot app for all your home-related financial needs. With Homebot, you can monitor your property values and equity in real-time, get personalized financial insights and suggestions, and manage your monthly mortgage payments with ease. This app is a valuable tool that can help you make informed decisions about refinancing or selling your property, identifying opportunities for cost-saving, and exploring potential property investments.
Get Your Complimentary Report:
Looking For A Prospector's Reach Realtor?
Choosing Compass Real Estate for your real estate needs in Prospector's Reach, Suncadia, offers a unique advantage. Compass is known for its industry-leading technology, extensive network, and unmatched understanding of the market, all designed to benefit you, whether you're buying or selling.
Our tech-forward approach ensures you benefit from state-of-the-art tools that increase your property's visibility if you're selling, and simplify your search if you're buying. Our broad professional network guarantees wide-reaching exposure to potential buyers and exclusive access to off-market listings.
At Compass, we take pride in our deep understanding of Prospector's Reach's real estate market. We grasp the distinct charm of this rustic yet luxurious neighborhood, enabling us to effectively market your property or help you find your dream cabin.
Choose Compass, the perfect blend of technology and real estate expertise, for a more efficient, successful journey in Prospector's Reach real estate market.
Find Your Place No Matter Where You Go
Compass is a coast-to-coast referral network that now covers 45% of the country's population. Anywhere you want to go – I can connect you to one of the 22,000+ talented and hardworking Compass real estate professionals to find your dream home. 
Homes For Sale near Prospector's Reach