Aspenwood Neighborhood in Woodinville, WA
Aspenwood in Woodinville, WA, is a beloved neighborhood that skillfully weaves together historical allure, scenic beauty, and a vibrant real estate scene. Nestled amidst sprawling landscapes and close to the urban conveniences of Woodinville, Aspenwood embodies a serene suburban lifestyle with a unique historical backdrop.
Aspenwood's history traces back to when Woodinville was a logging and farming community. This rich past still echoes through the neighborhood, enhancing its appeal and lending a unique charm to the community. As Aspenwood grew, it transformed into a sought-after residential area that maintained its connection to its historical and natural roots.
Real estate in Aspenwood consists of a mix of luxurious homes, modern townhouses, and quaint cottages. Each property showcases architectural styles that reflect the neighborhood's unique blend of past and present, offering homeowners a variety of options that suit their preferences and lifestyle. Moreover, the well-planned layout of Aspenwood ensures most homes enjoy lush views of verdant green spaces or are within easy reach of local amenities.
Living in Aspenwood means experiencing the best of suburban living, from high-ranking schools to recreational facilities, all within a tight-knit community. The neighborhood's close proximity to Woodinville's vibrant downtown offers residents easy access to gourmet restaurants, wineries, and shopping outlets.
Investing in Aspenwood's real estate is highly appealing due to its prime location, historical charm, and stable property value appreciation. Whether you're a homebuyer searching for a peaceful haven that's a stone's throw away from urban amenities, or an investor seeking high-value properties with historical relevance, Aspenwood offers abundant opportunities. Begin your Aspenwood, Woodinville journey today.
Search Homes For Sale in Aspenwood
Let's Connect On The Compass App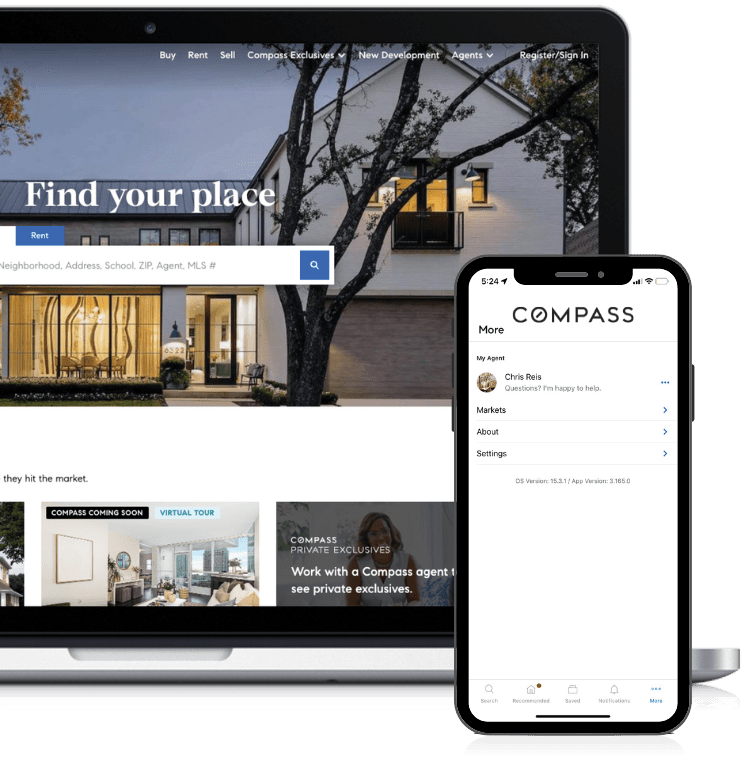 The Compass real estate app offers numerous benefits to its users, especially when paired with a professional agent. With its advanced technology, the app provides comprehensive and up-to-date information on properties, neighborhoods, and market trends, making it easier for home buyers and sellers to make informed decisions. Scanning the link will pair you with Reis Residential, further streamlining the process by offering personalized guidance and support, saving you time and effort. By using the Compass app with us, you can have a seamless, stress-free experience in buying or selling your home.
Average Home Prices in Aspenwood
Want Monthly Home Value Insights?
I highly recommend using the Homebot app for all your home-related financial needs. With Homebot, you can monitor your property values and equity in real-time, get personalized financial insights and suggestions, and manage your monthly mortgage payments with ease. This app is a valuable tool that can help you make informed decisions about refinancing or selling your property, identifying opportunities for cost-saving, and exploring potential property investments.
Get Your Complimentary Report:
Looking For A Real Estate Agent in Aspenwood?
When it comes to real estate transactions in Aspenwood, Woodinville, partnering with me as your trusted local realtor is a strategic decision. My deep knowledge of Aspenwood's unique housing market, intimate understanding of its community, and history position me as your ideal partner for buying or selling properties in this desirable neighborhood.
For home buyers, I offer insightful guidance, leveraging my comprehensive understanding of the local market to identify homes that perfectly match your lifestyle and budget. I strive to streamline your home search, helping you navigate Aspenwood's real estate scene with ease.
For homeowners looking to sell, I bring extensive experience in strategically pricing and marketing properties to attract the right buyers. Using the latest marketing tools and leveraging my broad network, I ensure your property stands out and sells at a competitive price.
My dedication to customer satisfaction, combined with professionalism and market expertise, sets me apart in the local real estate industry. Choosing me as your realtor means you're opting for personalized strategies, smooth transactions, and a partner committed to turning your real estate dreams into reality.
Embark on your Aspenwood real estate journey today and experience the difference of working with a seasoned realtor committed to your success.
Find Your Place No Matter Where You Go
Compass is a coast-to-coast referral network that now covers 45% of the country's population. Anywhere you want to go – I can connect you to one of the 22,000+ talented and hardworking Compass real estate professionals to find your dream home. 
Homes For Sale near Aspenwood