Alki Neighborhood in Seattle, WA
Perched on the waterfront in West Seattle, Alki is a neighborhood that seamlessly marries a rich historical tapestry with a lively real estate market. Known for its beautiful beachfront and vibrant community, Alki offers a unique and rewarding real estate landscape.
Alki holds a special place in Seattle's history as the landing point of the city's first white settlers in 1851. Its name, an indigenous word meaning "by and by," symbolizes hope and the promise of a prosperous future. Today, Alki's historical significance is reflected in its well-preserved landmarks and vibrant community culture.
Alki's real estate market is as breathtaking as its panoramic views of the Seattle skyline and Puget Sound. From luxury waterfront properties to charming beach cottages and modern condominiums, Alki offers a diverse array of real estate options. Its coastal charm and city proximity have fueled a dynamic real estate market with robust demand.
Alki's thriving real estate market represents a significant investment opportunity. With continual neighborhood development, high desirability, and limited supply, Alki promises strong potential for property value appreciation, making it an attractive prospect for both homebuyers and investors.
Beyond its real estate allure, Alki offers a lifestyle rich in outdoor activities, community events, fine dining, and boutique shopping. Its beachfront location, coupled with easy access to downtown Seattle, creates a perfect balance of laid-back seaside living and urban amenities.
In summary, Alki, West Seattle, with its historical significance, vibrant real estate market, and enticing lifestyle, offers an unrivaled proposition for prospective homeowners and investors. Choosing Alki means choosing to be part of a community that cherishes its historical roots while embracing the present and future with open arms.
Search Homes For Sale in Alki
Let's Connect On The Compass App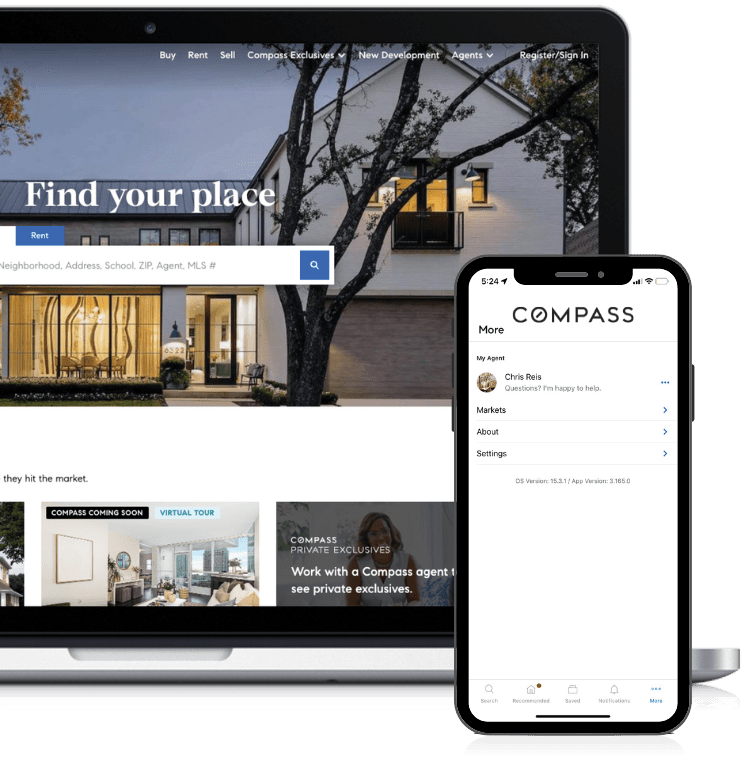 The Compass real estate app offers numerous benefits to its users, especially when paired with a professional agent. With its advanced technology, the app provides comprehensive and up-to-date information on properties, neighborhoods, and market trends, making it easier for home buyers and sellers to make informed decisions. Scanning the link will pair you with Reis Residential, further streamlining the process by offering personalized guidance and support, saving you time and effort. By using the Compass app with us, you can have a seamless, stress-free experience in buying or selling your home.
Average Home Prices in Alki
Want Monthly Home Value Insights?
I highly recommend using the Homebot app for all your home-related financial needs. With Homebot, you can monitor your property values and equity in real-time, get personalized financial insights and suggestions, and manage your monthly mortgage payments with ease. This app is a valuable tool that can help you make informed decisions about refinancing or selling your property, identifying opportunities for cost-saving, and exploring potential property investments.
Get Your Complimentary Report:
Looking For A Real Estate Agent in Alki?
Entrust your Alki real estate experience to our expert Compass team. Our agents possess in-depth knowledge of the neighborhood and its distinctive housing market, ensuring you find the ideal property or secure the best value when selling your home. We pride ourselves on delivering personalized service and guiding clients through every step of the process. Let us help you achieve your Alki, Seattle real estate goals with confidence and ease.
Find Your Place No Matter Where You Go
Compass is a coast-to-coast referral network that now covers 45% of the country's population. Anywhere you want to go – I can connect you to one of the 22,000+ talented and hardworking Compass real estate professionals to find your dream home.