Belltown Neighborhood in Seattle, WA
Situated in the heart of downtown Seattle, Belltown is a vibrant neighborhood that intertwines a rich history with a lively real estate scene. Renowned for its bustling nightlife, cultural landmarks, and urban living, Belltown offers a compelling real estate landscape for potential homebuyers and investors.
Belltown's history dates back to the mid-19th century and is named after its developer, William Nathaniel Bell. Originally a low-rent, industrial district, Belltown has transformed into one of Seattle's trendiest neighborhoods, while preserving its historical charm through numerous heritage buildings and landmarks.
Belltown's real estate market reflects its urban character, with a diverse mix of high-rise condos, luxury apartments, and lofts. Its location, coupled with the variety of modern living options, has resulted in a vibrant real estate scene with strong demand and competitive pricing.
Belltown's flourishing real estate market presents a lucrative investment opportunity. The neighborhood's continuous development, strategic location, and popularity among young professionals assure strong property value appreciation, making it an attractive choice for both homebuyers and investors.
Beyond its real estate, Belltown offers an eclectic lifestyle, with an array of dining options, shopping venues, art galleries, and entertainment spots. Its proximity to the city center, Pike Place Market, and the waterfront, along with stunning views of Elliott Bay, makes Belltown the epitome of downtown Seattle living.
Belltown, with its historic roots, thriving real estate market, and enticing urban lifestyle, stands as a prime destination for potential homeowners and investors. Investing in Belltown means investing in a piece of Seattle's history, while enjoying the rhythm of modern city life.
Search Homes For Sale in Beacon Hill
Search Condos For Sale in Belltown
Let's Connect On The Compass App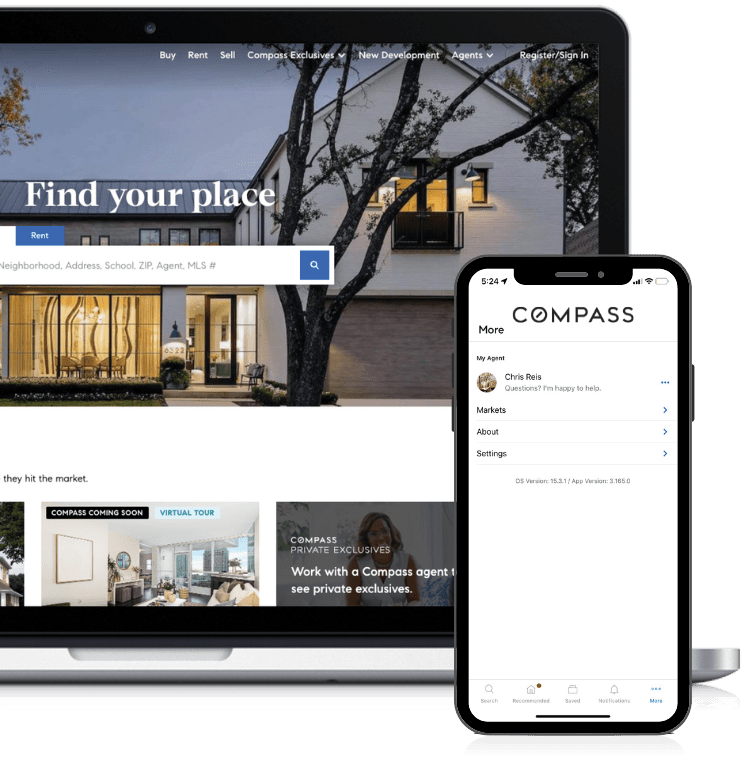 The Compass real estate app offers numerous benefits to its users, especially when paired with a professional agent. With its advanced technology, the app provides comprehensive and up-to-date information on properties, neighborhoods, and market trends, making it easier for home buyers and sellers to make informed decisions. Scanning the link will pair you with Reis Residential, further streamlining the process by offering personalized guidance and support, saving you time and effort. By using the Compass app with us, you can have a seamless, stress-free experience in buying or selling your home.
Average Condo Prices in Belltown
Want Monthly Home Value Insights?
I highly recommend using the Homebot app for all your home-related financial needs. With Homebot, you can monitor your property values and equity in real-time, get personalized financial insights and suggestions, and manage your monthly mortgage payments with ease. This app is a valuable tool that can help you make informed decisions about refinancing or selling your property, identifying opportunities for cost-saving, and exploring potential property investments.
Get Your Complimentary Report:
Need a realtor to buy or sell a condo in Belltown?
Looking to buy or sell a condo in Belltown? Trust our Compass team to guide you through the process with expertise and knowledge of the local market. We can provide personalized solutions that meet your unique needs and goals, ensuring a smooth and successful real estate experience. Our team consists of experienced professionals who are dedicated to providing you with the highest level of service and expertise. Whether you're a first-time buyer or a seasoned investor, we have the tools and resources to help you make the most of your investment in Belltown. So if you're ready to buy or sell a condo in Belltown, contact us today to schedule a consultation with our trusted Compass team.
Find Your Place No Matter Where You Go
Compass is a coast-to-coast referral network that now covers 45% of the country's population. Anywhere you want to go – I can connect you to one of the 22,000+ talented and hardworking Compass real estate professionals to find your dream home.