The City of Clyde Hill, WA
Clyde Hill is a city nestled in the western region of Washington state. The city derives its name from the hilly terrain that offers stunning vistas of Lake Washington and the Seattle skyline. The history of Clyde Hill stretches back to the early 1900s when it was primarily an agrarian community with vast parcels of land and farmlands.
In the 1930s, a substantial portion of Clyde Hill's land was procured by the local government for the construction of vital infrastructure and public amenities. This development played a pivotal role in Clyde Hill's growth, transforming it from a rural area into a thriving residential community.
Real estate in Clyde Hill has always been coveted due to its prime location and breathtaking natural beauty. Surrounded by water bodies, parks, and green spaces, Clyde Hill presents an idyllic environment for nature lovers. The city features a mix of charming traditional homes and modern architectural residences, with many offering mesmerizing views of the lake and surrounding mountains.
In recent years, Clyde Hill has experienced a boost in real estate activity, with new residential projects sprouting up across the city. The real estate market in Clyde Hill is particularly appealing to those attracted to the city's esteemed schools, strategic location, and high quality of life.
All in all, Clyde Hill's rich history, spectacular natural beauty, and advantageous location make it a desirable place to settle. The real estate market in the city is thriving, and given the ongoing growth of Washington's economy, Clyde Hill is set to remain a vibrant hub for real estate activity for the foreseeable future.
Search Homes For Sale in Clyde Hill
Let's Power Up Your Search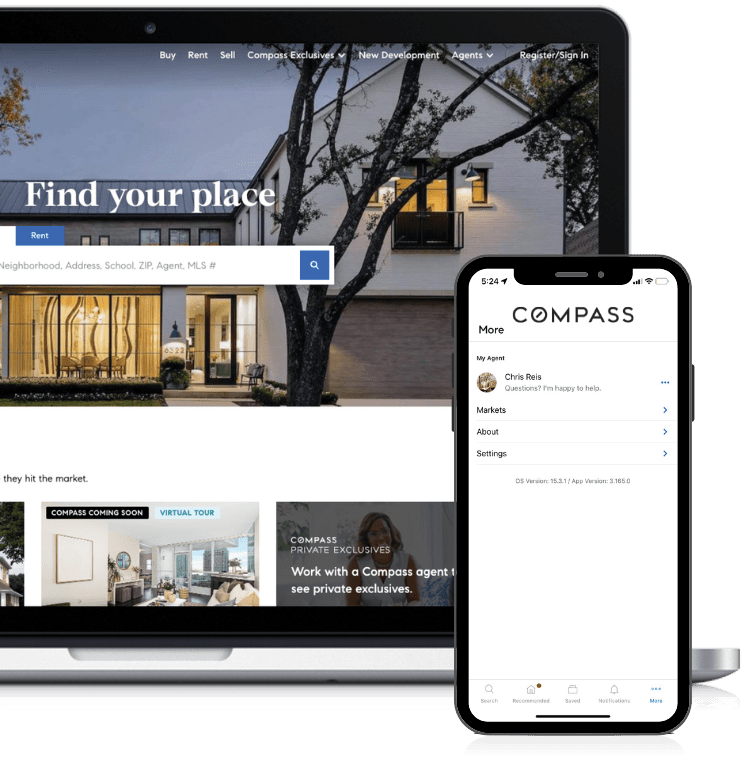 The Compass real estate app offers numerous benefits to its users, especially when paired with a professional agent. With its advanced technology, the app provides comprehensive and up-to-date information on properties, neighborhoods, and market trends, making it easier for home buyers and sellers to make informed decisions. Scanning the link will pair you with Reis Residential, further streamlining the process by offering personalized guidance and support, saving you time and effort. By using the Compass app with us, you can have a seamless, stress-free experience in buying or selling your home.
Average Home Prices in Clyde Hill
Want Monthly Home Value Insights?
I highly recommend using the Homebot app for all your home-related financial needs. With Homebot, you can monitor your property values and equity in real-time, get personalized financial insights and suggestions, and manage your monthly mortgage payments with ease. This app is a valuable tool that can help you make informed decisions about refinancing or selling your property, identifying opportunities for cost-saving, and exploring potential property investments.
Get Your Complimentary Report:
Looking For A Real Estate Agent in Clyde Hill?
When it comes to navigating the vibrant real estate market in Clyde Hill, WA, there's no better partner than me, your trusted local realtor. With an exceptional understanding of Clyde Hill's unique housing trends and in-depth knowledge of the community, I am perfectly positioned to help you find your dream home or sell your property at a prime price. I bring a blend of expertise, professionalism, and dedication that stands out in the local real estate industry. Choosing me as your real estate agent means choosing reliable guidance, tailored strategies, and a seamless transaction process, maximizing your chances of success in Clyde Hill's competitive property market. Trust in my skills to turn your real estate dreams into a reality in the charming city of Clyde Hill.
Find Your Place No Matter Where You Go
Compass is a coast-to-coast referral network that now covers 45% of the country's population. Anywhere you want to go – I can connect you to one of the 22,000+ talented and hardworking Compass real estate professionals to find your dream home. 
Homes For Sale near Clyde Hill